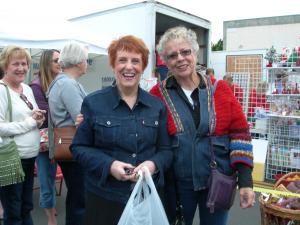 I am honored to have been juried and accepted as one of the artist to be
be showing my work for the 2014 Issaquah ArtWalk.
I will be at the Friday, June 6 Artwalk, and would so enjoy seeing all my
friends there to cheer me on. I`m the redhead in the picture, with my best
friend and cheerleader from Carlsbad, California.
I will be showing in the First Stage Theatre on Front St. so hopefully I will
see some of you there.